The mission of the United Methodist Church is to make disciples of Jesus Christ for the transformation of the world.
Leadership Team:
Faith United Methodist Church seeks qualified candidates for the position of Director of Music Ministries.
Faith United Methodist is a smaller congregation on the westside of Grand Rapids, Michigan. There is one service on Sunday mornings. This service features an adult choir and music team, FaithFire, consisting of competent instrumentalist and vocalists. The service utilizes a repertoire of choral music, hymns and modern music selections. In addition, a handbell group plays on a regularly scheduled basis. The congregation demonstrates an openness to and enjoyment of a variety of music genres. The Church features a pipe organ and baby grand piano along with acoustic and electronic instruments. Position Responsibilities
Work with the Senior Pastor to develop music fitting the flow and theme of Sunday worship and that is engaging, high quality, and expressive of the reality of God so that we offer consistent opportunities for worshippers to experience God

Collaborate with Administrative Assistant and Worship Musician (organist and choral accompanist)

Coordinate all musical groups for Sunday worship

Create annual schedule for the adult choirs, FaithFire, handbells and special music

Lead weekly rehearsals for all music ministry groups

Give appropriate, Spirit-led leadership to the congregation as we worship in community

Develop and equip current and new non-paid servant leaders who can assist with and help grow our music ministries

Keep abreast of the latest musical styles, both Christian and secular

Keep abreast of current musical styles as expressed chorally

Keep abreast of artistic expressions that assist people to experience God's presence and truth

Supervise and maintain the Church Choral & Music Libraries

Prepare an annual Music Ministries budget recommendation for the Finance Team

Coordinate the care and maintenance of FaithFire and handbell instruments/equipment

Participate annually in the Calvin Institute of Worship Symposium and other opportunities deemed helpful to enhancing one's theology, music competencies and worship leadership
Position Requirements Persons applying for this position should have strengths/competencies in the following:
Passion for Christ and making disciples of Jesus Christ

Choral Music education and worship music leadership

Strong familiarity and agreement with a convergence model of worship – combining the historic and the modern at every level of worship to create maximum opportunities for engaging worshipers with the presence of God

Background in ancient and modern hymnody, including contemporary and global worship song repertoires

Preferred Instrumental competencies: piano and/or acoustic guitar

Vocal competency desired but not required

Theological training/certification desirable but not required

Commitment to team building/development and team-based ministry

Familiarity with HymnCharts software
Benefits
This is a part-time position, 15-18 hours/week. Faith United Methodist offers an annual compensation of $17,000 – $20,000 depending on training and experience, PTO, sick and bereavement days, lay employees are eligible to self-participate in the United Methodist retirement plan UMPIP, and continuing education. Faith United Methodist is an Equal Opportunity Employer.
***Persons interested in applying should send their resume to, Rev. Dr. Dan Bilkert, pastor@grfaithumc.org
Faith United Methodist Mission The mission of Faith United Methodist is "To make disciples of Jesus Christ for the transformation of the world."
Faith United Methodist Vision To engage others in building a relevant community of Christ. To grow through loving and caring as we pursue an authentic faith journey.
Deadline for Application – February 7, 2019
Thank you for reviewing, considering, and praying over this ministry position.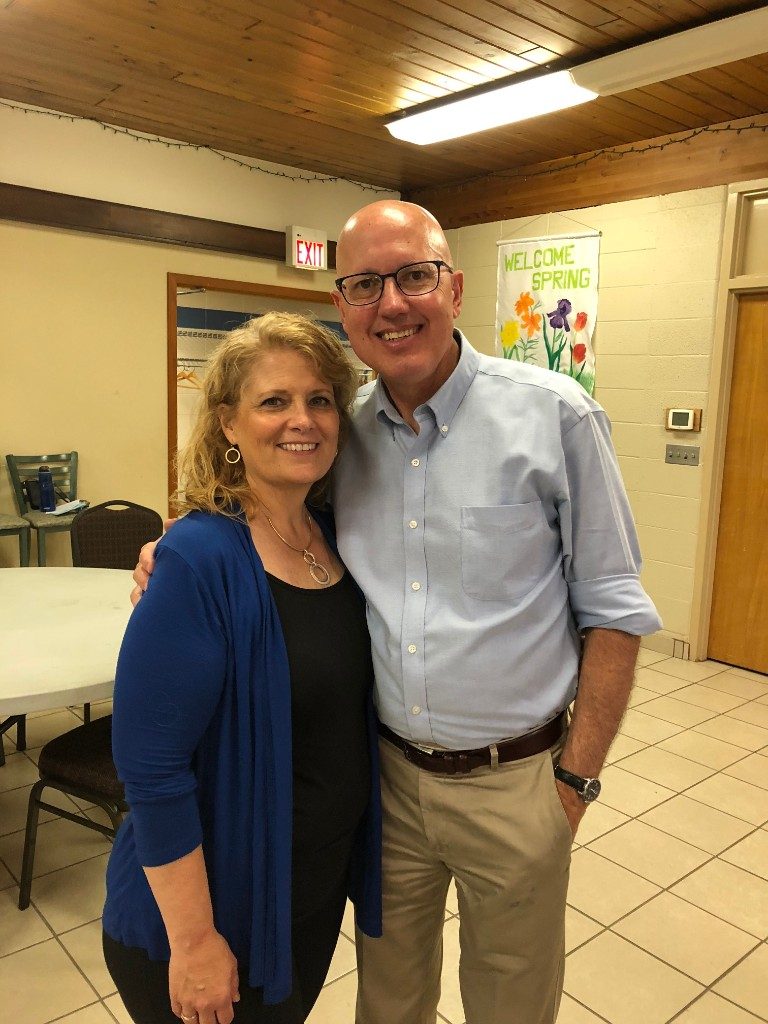 Rev. Dr. Dan Bilkert, Pastor
pastor@grfaithumc.org
Pastor Dan is a native of Ohio but don't worry, he's not an avid Buckeye fan! His desire is for a good, nail-biter football game. He did spend his sophomore year at Ohio State and it was disastrous on several levels.
Dan was blessed to grow up in a faith-filled home. His own faith in Christ came alive in his senior year of high school. From that point till today it has been an amazing journey of walking with Jesus. His passion has been and continues to be helping people encounter Jesus and to grow into the fullness of life and impact Jesus desires for all people. Dan is now in his 36th year of service within the United Methodist tradition.
Dan is married to Gigi and is adamant he married way up! They have 3 phenomenal daughters and 2 great sons-in-law. Gigi and Dan enjoy hiking, biking, good board games, good coffee,hosting small groups and the beauty of Western Michigan.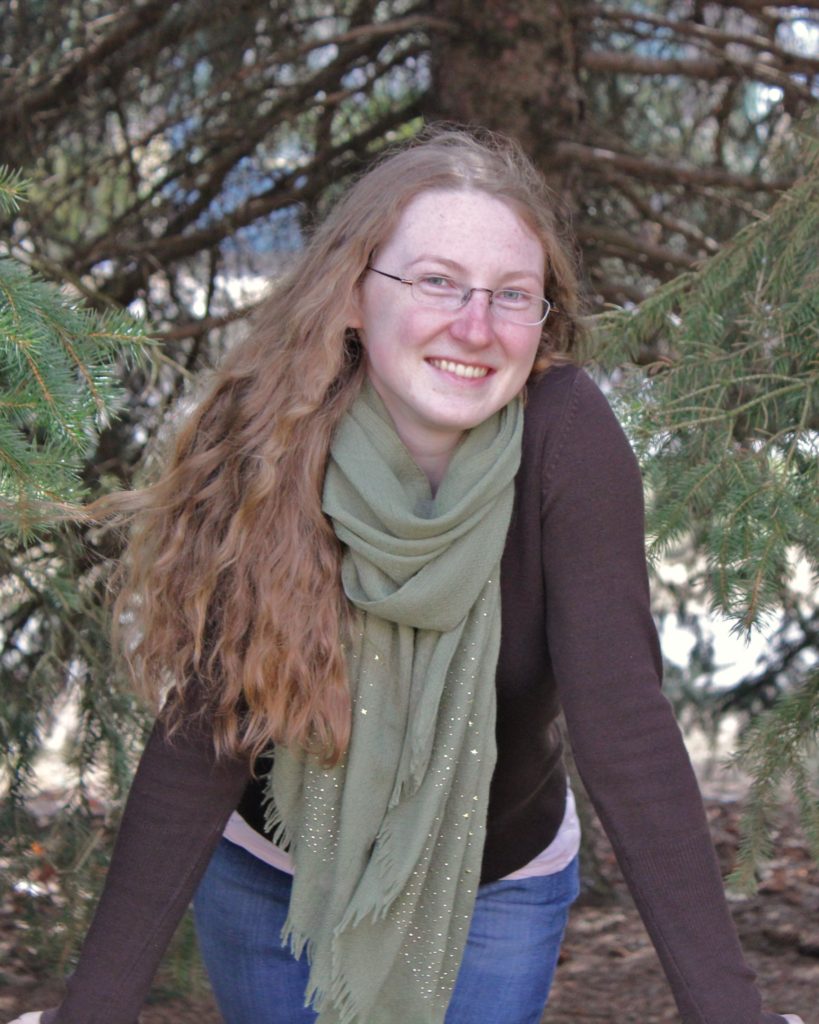 Jamie Dunn, Administrative Assistant
secretary@grfaithumc.org
Jamie grew up in Negaunee, MI in Michigan's Upper Peninsula and moved to Grand Rapids in 2017. She joined the staff at Faith UMC that September as the administrative assistant. She also serves the congregation of Grandville UMC in this capacity.
Jamie holds a Bachelor of Music degree from Alma College (class of 2014) and enjoys sharing her love of music with the congregation on violin or piano as well as accompanying Church in the Park services in Wedgwood Park over the summer and subbing for worship services on piano/organ. When not playing viola with the Holland Symphony or violin with various community ensembles, she enjoys traveling, Irish dancing, scrap-booking, reading and taking full advantage of the many opportunities to enjoy music, art, food and natural beauty in the area.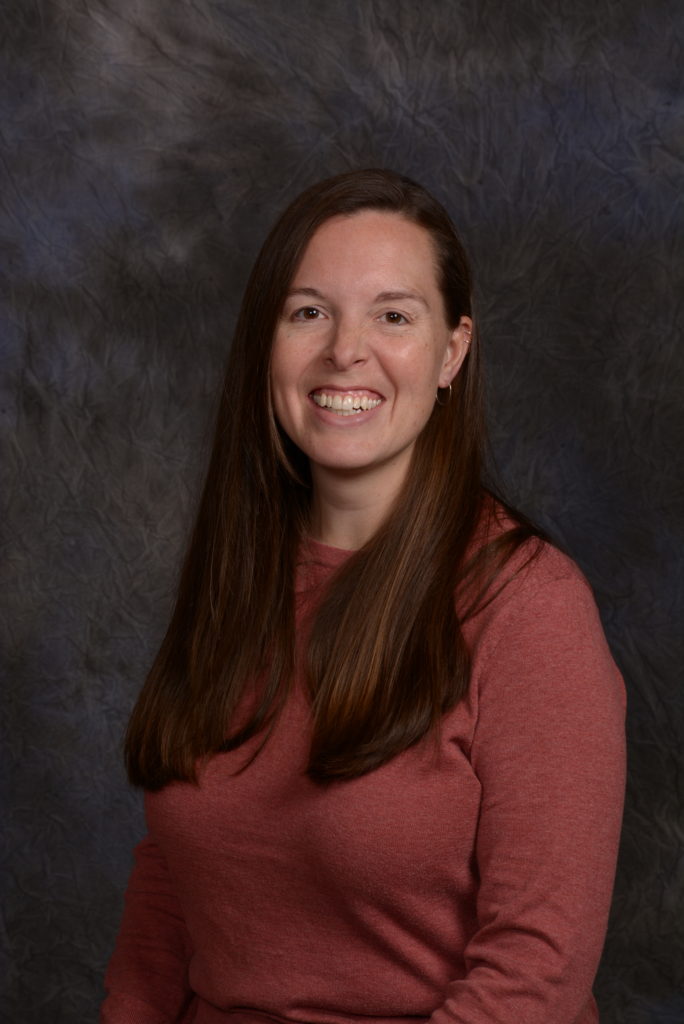 Cynthia joined the staff at Faith UMC in February 2015 as the organist and choir accompanist. She loves being a part of Faith's strong music program: working with the choir, playing duets, accompanying special music, and leading hymns from the organ or piano. Cynthia feels that music is her connection to church as she has participated in church music since high school, finding places to get involved wherever life has taken her.
Cynthia and her husband, Pete, live in Holland with their high school-aged son, Noah, as well as three cats and a dog. Their oldest child, Allyson, graduated from Grand Valley and now lives in Ohio where she is putting her English degree and rowing experience to work.
Outside of Faith music, Cynthia enjoys Lake Michigan, walking the dog with Pete, time with extended family at the cottage "Up North" on Burt Lake, and a good grilled cheese sandwich!