The mission of the United Methodist Church is to make disciples of Jesus Christ for the transformation of the world.
Leadership Team: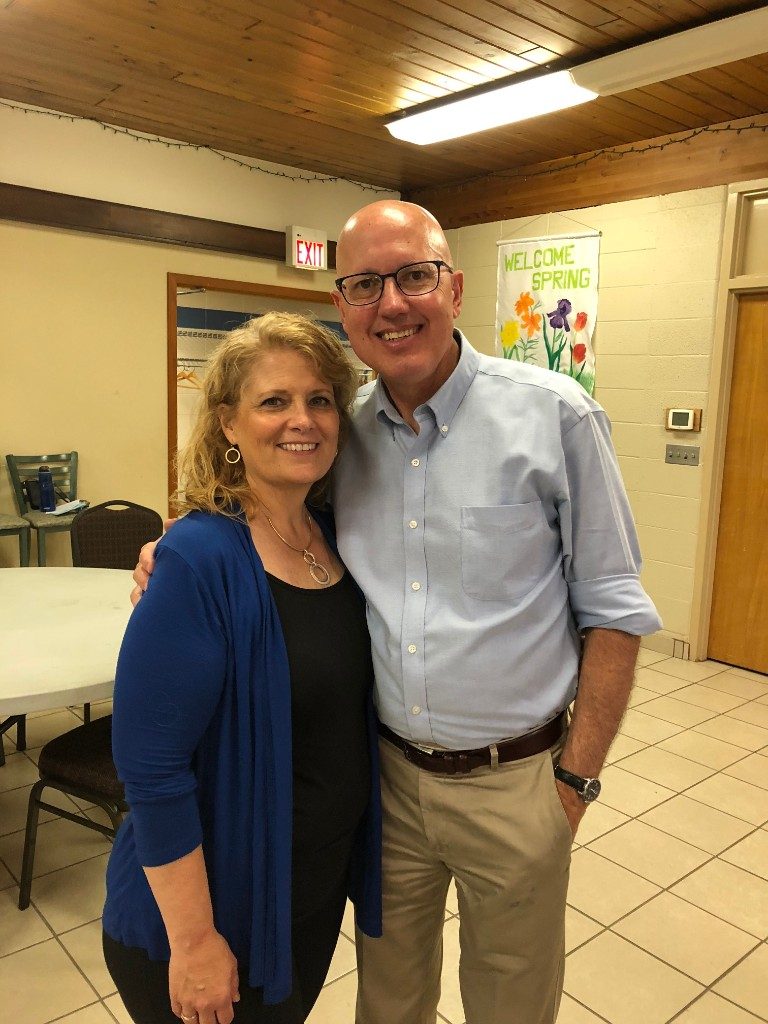 Rev. Dr. Dan Bilkert, Pastor
Pastor Dan is a native of Ohio but don't worry, he's not an avid Buckeye fan! His desire is for a good, nail-biter football game. He did spend his sophomore year at Ohio State and it was disastrous on several levels.
Dan was blessed to grow up in a faith-filled home. His own faith in Christ came alive in his senior year of high school. From that point till today it has been an amazing journey of walking with Jesus. His passion has been and continues to be helping people encounter Jesus and to grow into the fullness of life and impact Jesus desires for all people. Dan is now in his 36th year of service within the United Methodist tradition. He is a graduate of Asbury Theological Seminary where he received his Masters of Divinity (MDiv) and Doctor of Ministry (DMin) degrees. He served Ohio churches in Cleveland, Vienna, Ashland, and Jefferson.
Dan is married to Gigi and is adamant he married way up! They have 3 phenomenal daughters and 2 great son-in-laws. Gigi and Dan enjoy hiking, biking, good board games, good coffee,hosting small groups and the beauty of Western Michigan.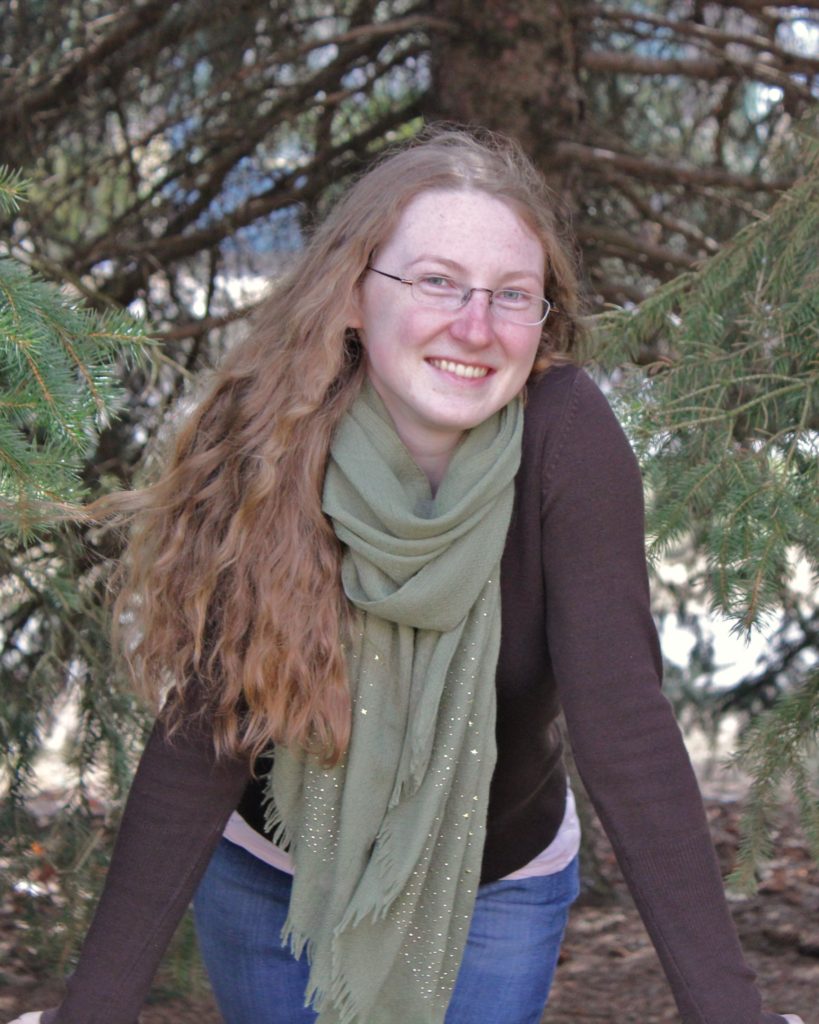 secretary@grfaithumc.org
Originally from Negaunee in Michigan's beautiful upper peninsula, Jamie moved to Grand Rapids in March, 2017 to start a new chapter in her life. She is a 2014 graduate of Alma College with a Bachelor of Arts in Music, specializing in violin, viola and piano. When she's not working as the administrative assistant for Faith UMC and Grandville UMC or playing in various orchestral ensembles, she enjoys Irish dancing and unleashing her creative energies through various crafty pursuits, such as woodworking and scrap-booking. A United Methodist for most of her life, she has experience working as a mission intern through the Detroit Annual Conference, has served as a lay representative to annual conference for three years, and is a Certified Lay Servant.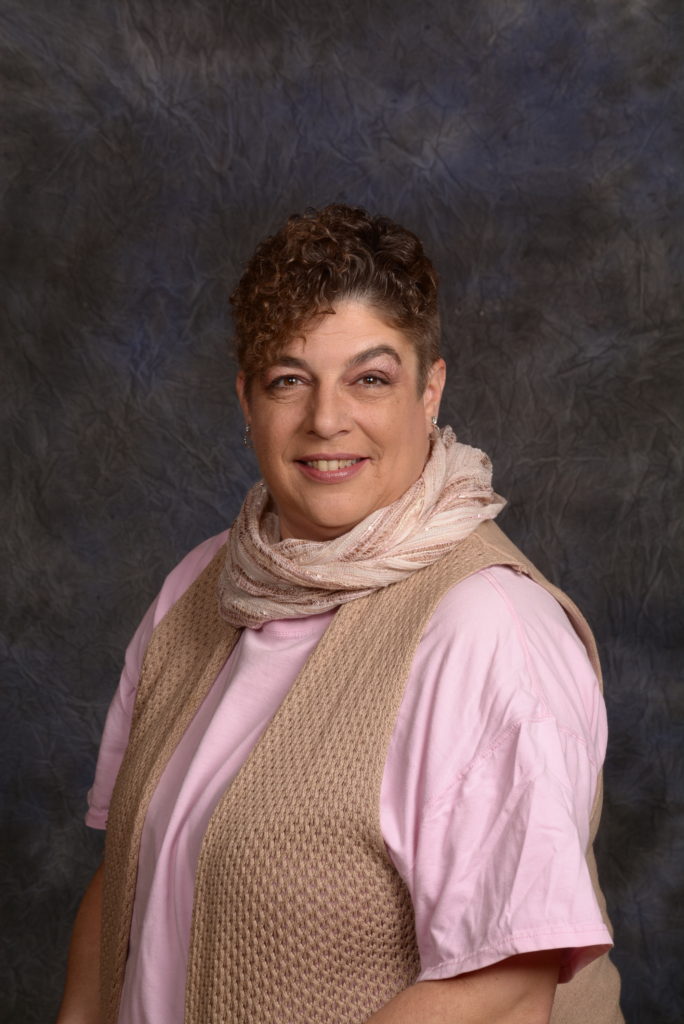 Beth Lewis, Worship & Music Director
music@grfaithumc.org
I have been involved in church music since I was 10 years old. We moved around the Midwest quite a bit when I was younger, but settled into the Grand Rapids area in 1979, where I have stayed ever since. My husband, Terry, and I live in Hudsonville with our dog, Dalton. Terry has an adult son and daughter that we see as often as we can. We love spoof movies, reading, and puzzles. I began professional music ministry in 1991, as the choir director for Ascension Lutheran (my childhood and young adult denomination). Since then, I have served churches of several different denominations in the West Michigan area, including three Methodist congregations.
Faith United Methodist Church is unique in my experience. Although considered to be a smaller congregation, they have a rich music tradition and a widely diverse expression of that tradition. Through choir, handbells, praise band, and solo musicians, they truly affirm their gifts in service. In particular, this congregation as a whole is very affirming of its staff and supportive; a rare and blessed gift. I look forward to creating spaces during worship for God to truly move in our hearts and lives.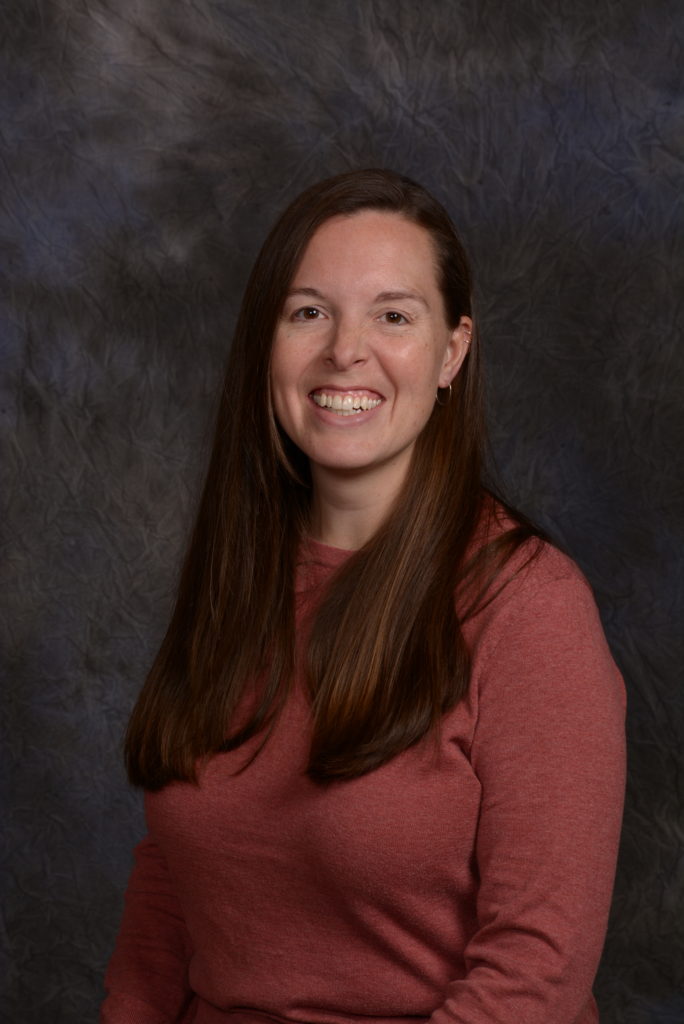 organist@grfaithumc.org
I joined the staff at Faith UMC in February 2015 as the organist and choir accompanist, and it has been a very positive experience! The congregation is very friendly, and welcomed me right away. I love my role in the weekly traditional style service and enjoy leading the congregation in hymns on both the organ and piano, as well as accompanying the adult choir. We have several members of the congregation that provide special music, and it is a lot of fun to accompany or play duets with them as they share their gifts. I aspire to provide music that allows people to have a meaningful experience during their time in our building – whether it's in the sanctuary on Sunday morning or in the choir room during Wednesday night rehearsals! Music is my connection to the church, and the easiest way for me to communicate with God – in prayer, praise, or whatever my mood. I'm very fortunate to be a part of the Faith Church Family!
I grew up in Marquette (yes, I'm a Yooper!) with my parents and two older sisters. I began playing the piano at age four and took lessons through high school. During college at Michigan Tech., I played the organ for a small church in Dollar Bay. Then, I accompanied children's choirs during graduate school in Colorado and after I moved to Houston to start my career as an Environmental Consultant. My husband, Pete, and I moved to West Michigan in 2007 where I found a church that needed an adult choir accompanist! (See what I'm saying about music being my connection to the church?) We have two children: Allyson who attends GVSU for secondary education in English and Math while also participating in the school's rowing team, and Noah who attends Black River Public School in Holland and participates in soccer, basketball, lacrosse, and choir. We also have a very sweet cat, Crush – named after the laid back turtle in "Finding Nemo", and an old black lab, Hawkeye – named after my husband's alma mater, the University of Iowa Hawkeyes. As a family, we enjoy going to the beach, visiting with friends and family, biking, and playing games.